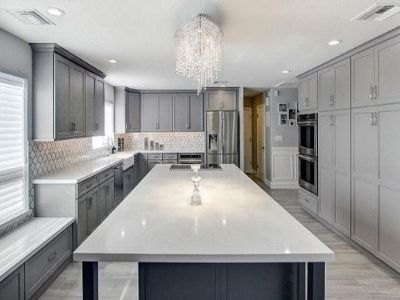 Quartz is one of the hardest minerals on Earth. It is strong and reliable and therefore it's considered to be a very popular countertop. Quartz is in fact a natural stone.
One of the main benefits of quartz countertops is that they are extremely durable
Quartz countertops never have to be sealed, unlike granite and other surfaces that require regular maintenance.
Quartz countertops are nonabsorbent, so it's stain resistant. It does not harbor harmful bacteria.
Homeowners and designers also turn to quartz for its versatile and beautiful designs, colors, and patterns.
Quartz countertops are scratch resistant, but due to their hardness they may dull a knife that is used directly on the surface.
Like all natural stone countertops, quartz can be damaged by sudden changes in temperature. Potholders and trivets should be used to protect a quartz countertop from anything hot.
Though quartz countertops are not approved for outdoor use, quartz may be used in outdoor kitchens with full overhead coverage from the elements.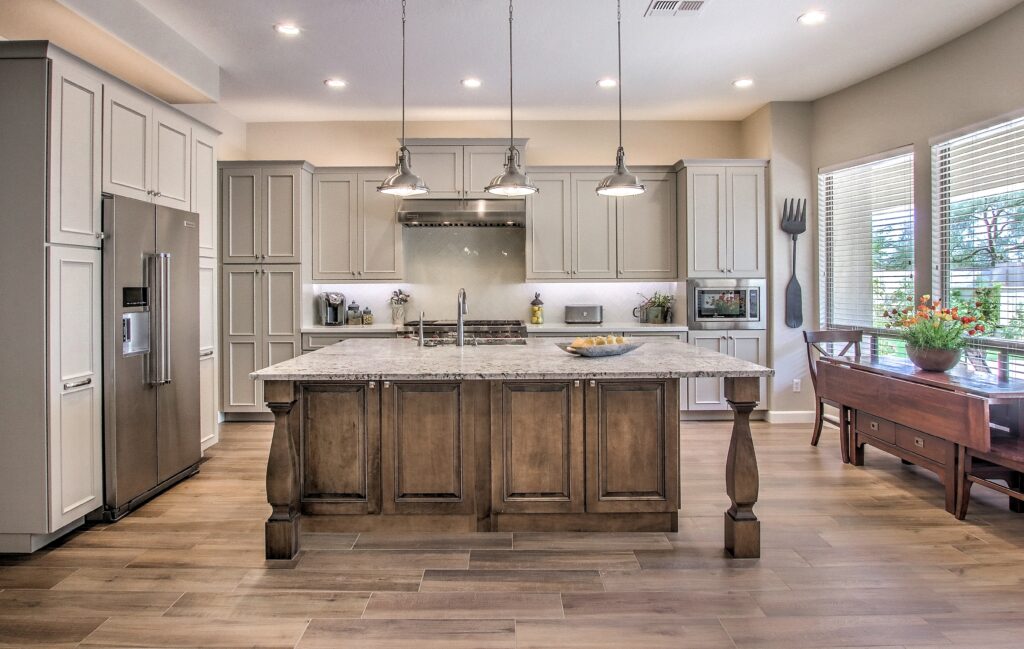 Granite countertops are solid and dependable.  Most granite countertops are either slab granite or granite tiles.
Granite is one of the most popular premium materials for countertops in a kitchen or bathroom
Granite countertops give a natural appeal to a kitchen
Granite resists heat and scratches and has good resistance to stains, which can be increased with regular sealing.
While granite performs better than marble on a countertop, it is still a somewhat porous stone that will receive additional benefit from being sealed in order to protect it from staining.
Most granite countertops are sealed before they are installed, and they need to be periodically resealed to keep the surface impervious to stains.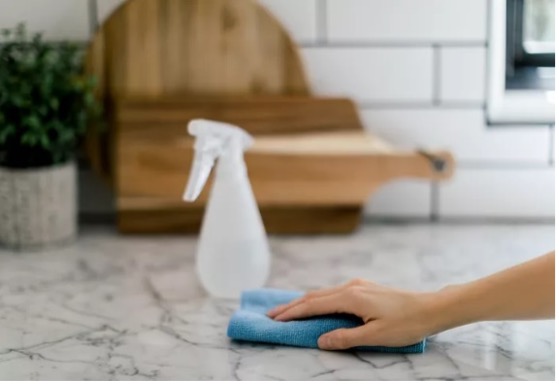 How to care for Quartz countertops.
Regular cleaning should be done with a mild soap or detergent and a soft cloth. ...
Although stain resistant, Quartz countertops are not stain proof. ...A glass or surface cleaner, such as Windex, can be used for heavy or dried on stains.
Scrape away grease, gum, and paint with a plastic putty knife or razor blade.
How to care for Granite countertops.
Don't use harsh chemicals, acidic cleaners, or abrasive scrubbing tools: Stick with warm water, mild dish soap, and a soft microfiber cloth. ...
Wipe up spills as soon as possible: Granite isn't as porous as marble, so it's less susceptible to soaking up oils and stains.