Before remodeling your bathroom, make sure you do your research and find a design that interests you. It's a big project and you want to make sure you get it right the first time! We've compiled the most stylish bathroom design ideas to inspire your remodel. Just take a look...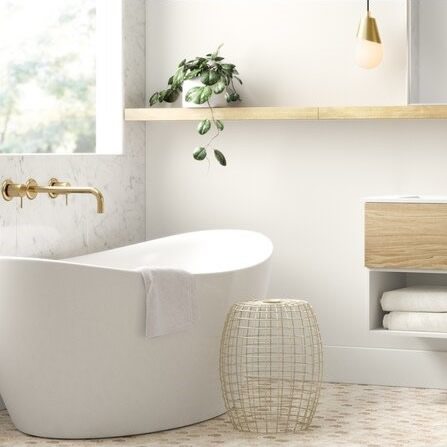 White Farmhouse: White and wood together. A light-colored wood base complements the delicate white countertop and shelves.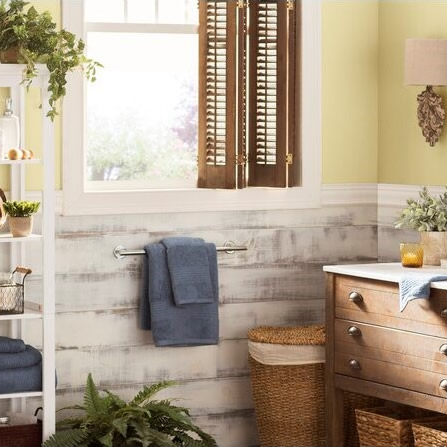 Country Cottage: The dark wood featured in this warm and inviting  bathroom perfectly creates a natural, country-style theme. Adorn the space with greenery to really seal the deal.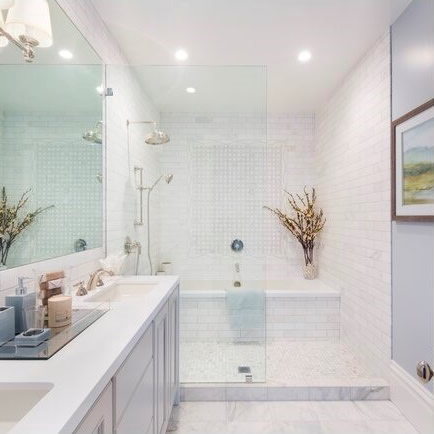 Textured Tile: Not big on taking color risks? This all-white bathroom has a surprising amount of depth due to its overlapping, textured tile.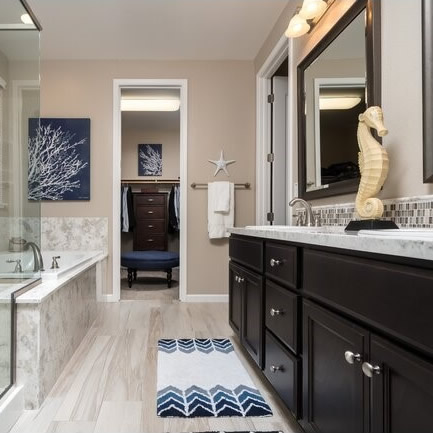 Serene Seascape: Achieve this clean-lined look by pairing natural stone with deep blues for a serious show that is lightened by beach-themed decor.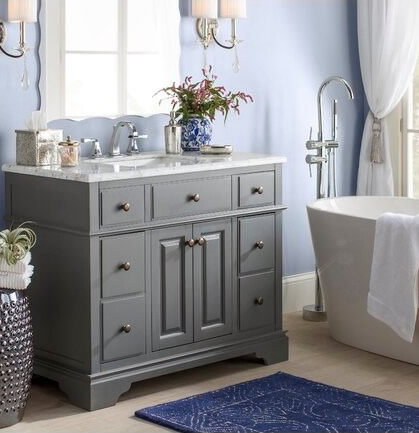 Bashful Blues: Balance this agreeable color with simple silver fixtures and a combo of white and gray pieces to avoid a monochromatic look. After this balancing act is complete, add small hints of blue, like with a vase or rug.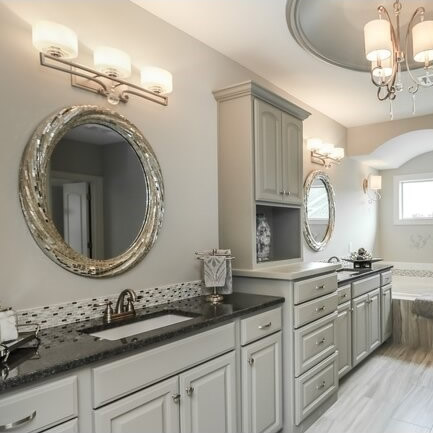 Seeing Double: This silvery glam bathroom elegantly holds both a bathtub and a shower. The tub inlet is framed with an elegant archway and paired wall sconces, while the adjacent walk-in shower takes on a more private showing.
Tip from CCR: Home Interior colors are essential because you have to live there!
Now we know what matters most at home: beautiful, functional simplicity — a hardworking haven that nurtures our spirits and promotes our well-being.